Freedom Temperature Range
Welke deken is voor jouw paard het meest geschikt? Dat is natuurlijk afhankelijk van seizoen, activiteit, wind en luchtvochtigheid.
Letop! De SelectRange geldt niet voor geschoren paarden of paarden die kort in het vacht gehouden moeten worden. Die hebben bijna altijd een hogere isolatewaarde nodi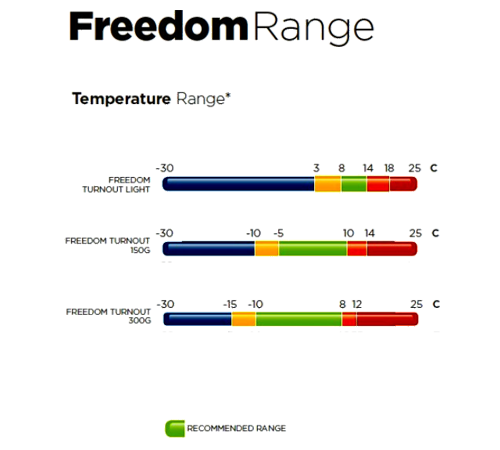 Wie wil er nou niet het beste voor zijn of haar paard? Net zoals jij een lekkere warme jas hebt zo gun jij jouw paard ook het beste. Een lekkere warme deken van Bucas is een genot voor ieder paard!